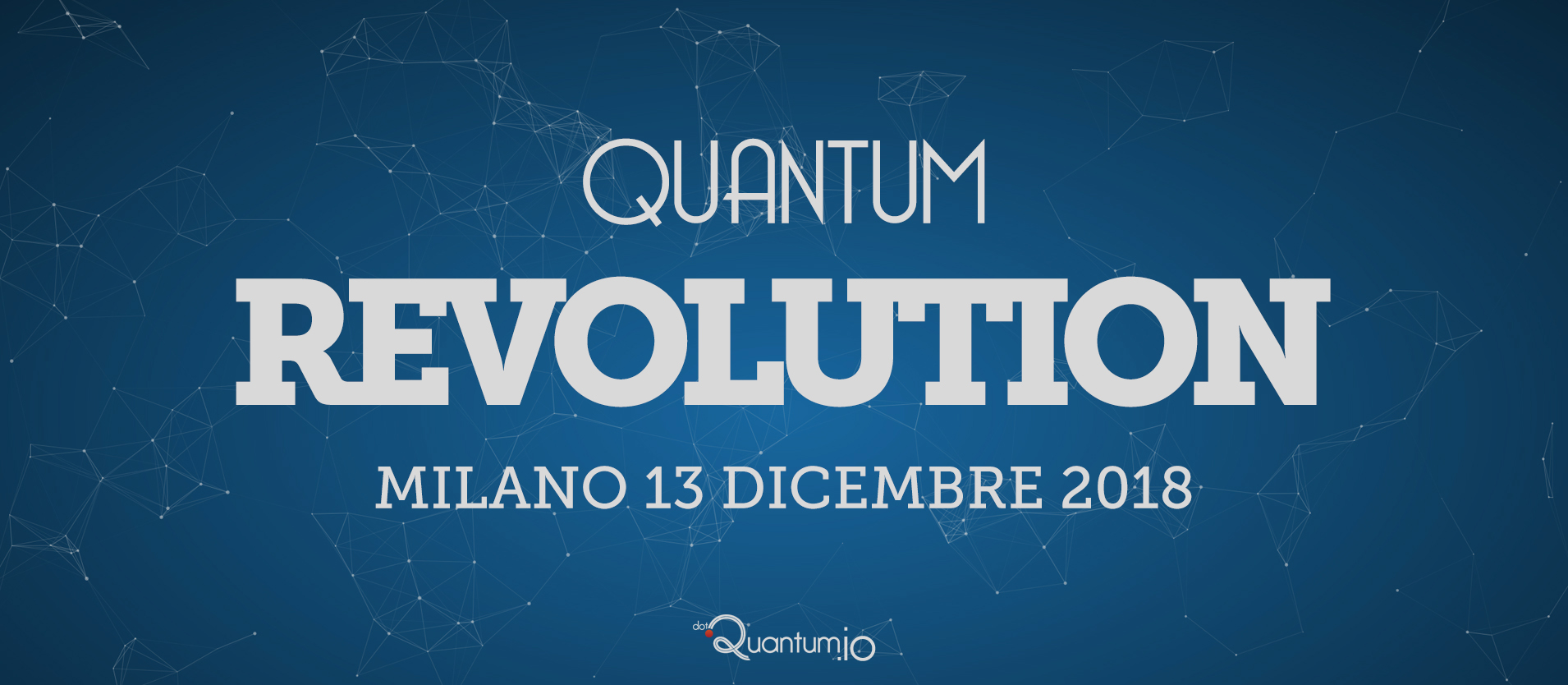 Quantum Revolution
13 December, 2018 @ 16:00

-

19:30
The presentation of dotQuantum, the Italian education innovation initiative on QuantumComputing, will take place on 13 December 2018 at Copernico Isola for S32 (the Fintech District headquarters) at via Sassetti 32, Milan, during the Quantum Revolution event.
Over the next few years, the technical use of Quantum Computing will produce important effects in various industrial and economic sectors.
The Quantum Manifesto – drawn up in 2016, in which the opinions of thousands of European scientists are gathered, calls upon Europe, and therefore upon Italy, to move in the direction of quantum technology to obtain "a transformation that will allow an advancement in science, in industry and in society.  The objectives that dotQuantum intends to follow are in fact in this direction. By proposing avant-garde educational programmes, we will attempt to favour the birth of a basic culture that will make a group of professional figures "sprout", that is, we will prepare figures who will be ready to work, in the near future, in many key sectors for the economic development of the world and for the well- being of mankind, and who will in part or even totally be transformed by the advent of Quantum Computing on a large scale: from pharmaceutical research to materials engineering, and even to the implications on the confidentiality of telecommunication networks.
Among the various educational programmes that will be offered, the most ambitious one is reserved for youngsters (15 years and upwards) in secondary schools (scientific schools and technical schools for computer experts). These courses will be aimed at teaching the fundamental aspects of quantum computing by means of specific didactic methodologies.
---
Speakers:
Share This Event!